Best Way To Get From Dumaguete To Bacolod (Quickest & Cheapest!)
Dumaguete and Bacolod are both cities on the island of Negros in the Philippines. Commonly these two destinations are visited by tourists for their ports connecting the island to some of the smaller more remote islands in the south of the Philippines.
The best way to get from Dumaguete to Bacolod is by bus. The journey takes just 6 hours and costs approximately 315PHP per person. You can book bus tickets for this journey online in advance or in person at the bus stop.
That said, I wanted to give you information on all the different transportation options available so you can make the decision for yourselves as to how you want to get from Dumaguete to Bacolod.
Bus
⏱️ Time: 6 hours
💵 Cost: 315 pesos per person
💻 Buy Bus Tickets: Omio
Taking the bus from Dumaguete to Bacolod is one of the most common methods of travelling between the two cities. The Ceres bus company operates this service.
Buses can be picked up at either the Dumaguete Ceres Bus Terminal or Bacolod South Bus Terminal. The journey from Dumaguete to Bacolod by bus is around 100 miles and takes around six hours. The bus route from Dumaguete to Bacolod passes through many major cities, including Mabinay and Kabankalan.
If you're having trouble finding the bus stations on foot, take a tuk-tuk. All tuk-tuk drivers in Dumaguete and Bacolod know where their respective bus stations are, and the journey only costs around 20PHP.
You'll have the option of catching either an air-conditioned or non-air-conditioned bus service. A trip on an air-conditioned bus costs around 380PHP, while travelling on a non-air-conditioned bus costs roughly 295PHP (IMO it's totally worth the extra 90 or so for the air conditioning).
Tickets can be purchased online in advance or you can simply pay for your tickets in cash upon arrival at the station.
Buses from Dumaguete to Bacolod run from 2:30 am until 10:30 pm, meaning you can catch the bus any time of day. These buses tend to alternate between air-conditioned and non-air-conditioned services, so ensure you check at the terminal to catch the correct bus.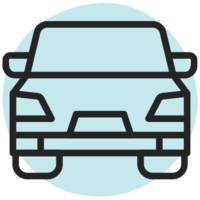 Hire Car
⏱️ Time: 4 hours
💵 Cost: 5,000 pesos
💻 Book Hire Car: Discover Cars
If you'd prefer to travel at your own pace between Dumaguete to Bacolod, consider hiring a car. There are several car rental businesses in Dumaguete where you can pick up a car. Popular services in Dumaguete include Rodg Rent a Car and SafeRide Car Rental.
The roads in the Philippines are no different from the roads in the rest of South Asia, chaotic! (to say the least). Be sure you're familiar with driving in a foreign country (specifically SA) before committing to hiring a car.
Renting a car in Dumaguete is affordable. For example, a mid-range Toyota Wigo costs roughly 2,000PHP per day. However, you need to be at least 23 years old to rent a car or 30 years old if you're looking to use an SUV.
You'll also have to have a valid driver's license and passport. Many companies require you to pay a security deposit of around 5,000PHP.
The drive from Dumaguete to Bacolod will be much quicker than by bus and should take around 4 hours. There are several different ways to drive from Dumaguete to Bacolod, but the most direct is along the east coast of Negros Island via Himamaylan City and Kabankalan.
If you fancy seeing more of Negros Island, take the West Nautical Highway along the western coastline. This route takes about five and a half hours and takes you through Escalante City and San Carlos City along the Tanon Straight.
It is worth bearing in mind that most rental services on Negros Island operate out of one city, and don't have multiple locations. As a result, you'll be often required to drive back to Dumaguete in order to return the car to the rental company.
Taxi
⏱️ Time: 3 hours
💵 Cost: 3,000 pesos – 4,500 pesos
💻 Reserve Taxi: Hoppa
Alternatively, you could opt to travel from Dumaguete to Bacolod via taxi or minibus. This is a great option if you're travelling as a family, group or simply fancy a little extra luxury when compared to a bus (and without the hassle of driving yourself).
The most popular taxi services in Dumaguete are G&C Taxis and Dumaguete Taxies. I recommend trying to book a taxi with a well-known taxi company, as you may find unlicensed taxi drivers in Dumaguete will try to overcharge tourists.
Despite being a long journey of around 100 miles, catching a taxi from Dumaguete to Bacolod is relatively inexpensive. For a one-way trip between the two cities, you'll pay between 3,000PHP and 4,500PHP.
Many taxi drivers will attempt to haggle with you about the price of the trip, I tend to offer around 25% less than what they are asking or if it's totally unreasonable simply move on to the next taxi.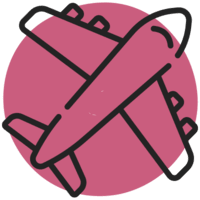 Plane
⏱️ Time: n/a
💵 Cost: 5,000 pesos
💻 Buy Tickets: Skyscanner
While it is possible to fly from Dumaguete to Bacolod, it's not the best way of travelling. Flights between the two cities are scarce, and usually involve a layover in Manila. This layover can range from a couple of hours to a full day. As a result, you'll find it quicker to travel by bus, car, or taxi.
If you are planning on flying, consider taking a long layover in Manila, so you can spend some time exploring the capital before getting your next flight.
Dumaguete-Sibulan Airport is situated just two miles north of the city. You can grab a tuk-tuk from the centre of the city, which generally costs around 100PHP.
Flights from Dumaguete to Bacolod land at New Bacolod-Silay International Airport. This airport is located around 10 miles north of Bacolod. You'll find plenty of taxis at New Bacolod-Silay International Airport ready to take you into the city. These services cost between 290PHP and 350PHP.
Several airlines offer these services, including Cebu Airlines and AirAsia. An easy way to book these services is online through the likes of Skyscanner and Expedia. The cost of a flight is around 5,000PHP. You'll often have to do manual transfers between flights yourself, so ensure you check in to each flight individually to avoid any delays.